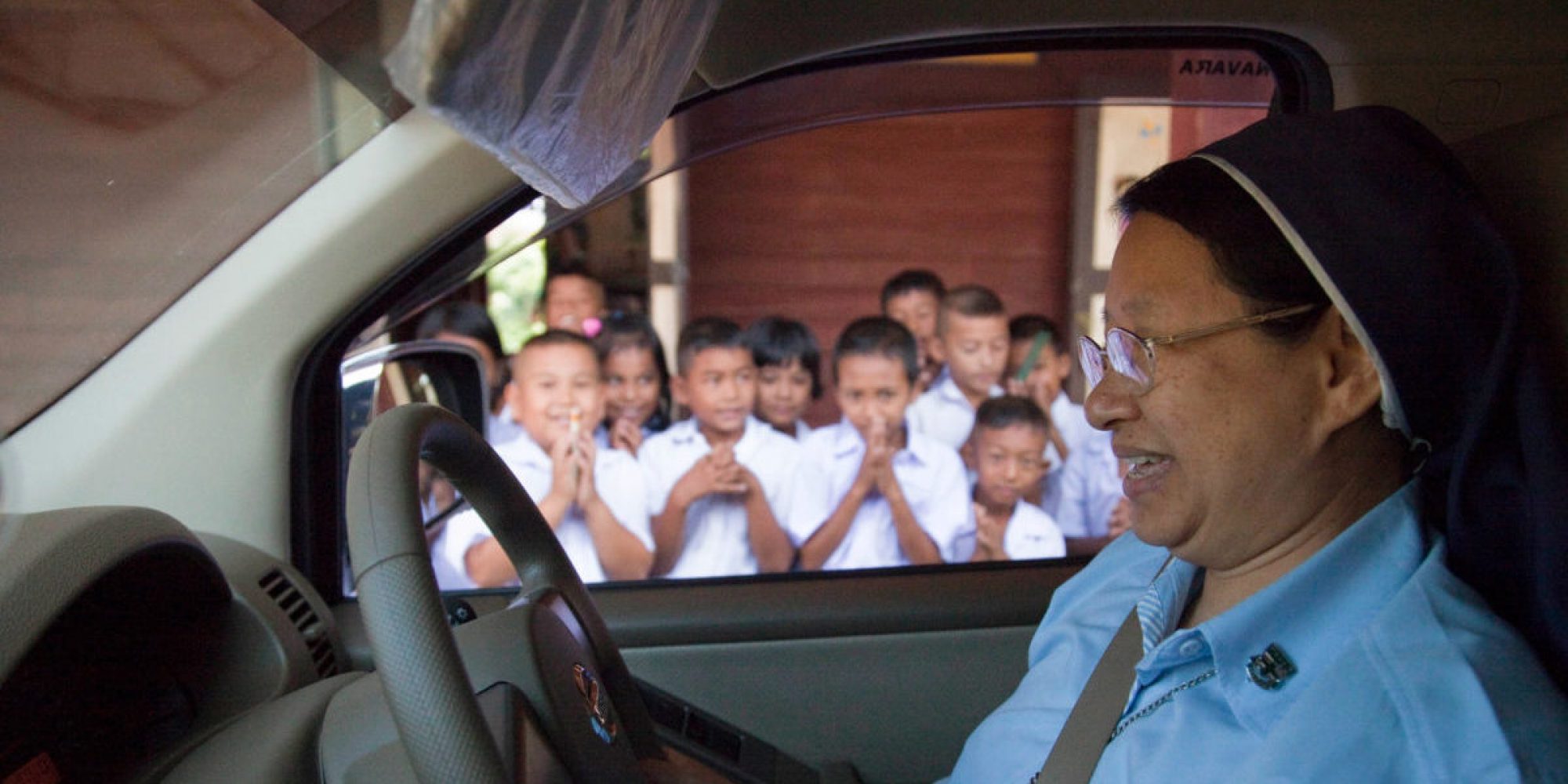 Together in Mission
When the then Jesuit Superior General, Fr Pedro Arrupe SJ, founded JRS in 1980, he created an opportunity for Jesuits to reach out to forcibly displaced people in a more coordinated fashion. Very early in the history of JRS, other religious congregations such as the Sisters of Mercy also began partnering with us to serve refugees in Southeast Asia and elsewhere. Today,  many religious congregations continue to give JRS invaluable support through networking, personnel and funding. Some of their members work as staff in JRS projects, and their financial support is indispensable for our activities.
The religious congregations that partner with JRS share our vision of a world where refugees attain protection, opportunity, and participation. We also share the same inspiration – the generous love and example of Jesus Christ – and collaborate closely in the mission to accompany, serve, and advocate the cause of refugees.
Currently, about 144 Jesuits as well as women and men of other religious congregations serve refugees in JRS projects worldwide as  educators, administrators and advisors. The financial support of the congregations helps us to implement the Global Education Initiative and other specific interventions for the most vulnerable.